Tools Are Only As Good As Those Who Use Them
The IBM License Metric Tool (ILMT) is a tracking tool published by IBM. Designed for IBM software, it allows customers to generate consumption reports for software licensed under the Processor Value Unit (PVU) metric. For customers who wish to benefit from IBM's sub-capacity (virtualization capacity) licensing terms, ILMT is one of the compulsory requirements. Having someone who knows how to use the tool as well as the auditors from IBM do will ensure that any audit will be conducted fairly.
No Limit Means Big Audit Fines
Outside of meeting certain exception criteria, IBM software customers must license all IBM PVU software under IBM's full capacity terms, without ILMT deployment. If, during an IBM license review or audit, a situation is identified where ILMT is not properly deployed, the IBM customer can be exposed to license liability typically 8-12 times higher than their existing spend on IBM PVU software.
Our experience of assisting enterprise customers to manage IBM license reviews has taught us that sub-capacity violation caused by either the absence or misconfiguration of ILMT is the most common compliance violation.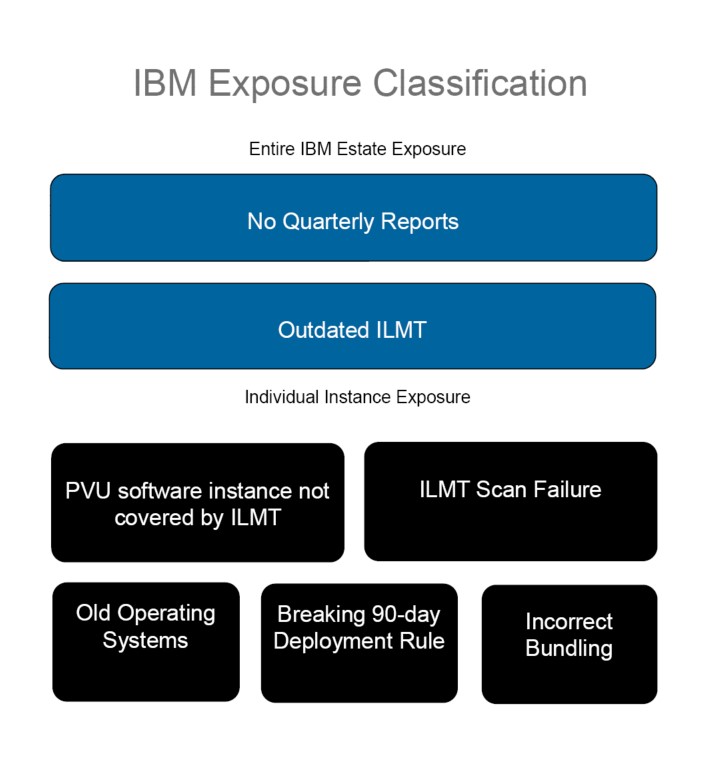 Key Benefits
Eligibility for sub-capacity license discounts

Audit surprises and Audit penalties avoidance

Full visibility of IBM software deployment in data centers

Potential saving opportunities on subscription and support costs on unused capacity licenses
ILMT-As-A-Service Options
Health Check + Remediation
We perform a comprehensive health check of your existing ILMT's status against your compliance reporting obligations. We remediate a full spectrum of issues, from scan failures to incorrect software classification.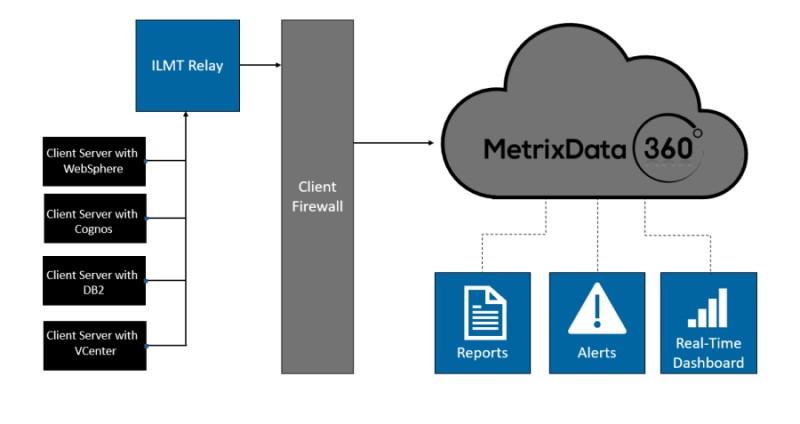 Implementation + Integration
We can either implement ILMT or upgrade ILMT from version 7 using best practices published by IBM. We can also integrate ILMT data with popular SAM solutions such as SNOW or Aspera through API or data ETL.
Managed Service On-Premise
Our team of IBM experts can manage the ILMT instances that are deployed on-premise within your organization, regardless of your organization's network complexity that may be segmented across multiple regions and locations or may possess complex security protocols.
Managed Service On-Cloud
You can easily report your IBM PVU software to an instance of ILMT hosted on our cloud infrastructure, saving you time that would have otherwise been spent on maintenance and reducing the risk of inaccurate reporting.
Get Premium ILMT-as-a-Service Today