Software Audit Defense and Self Assessment
Everything your business needs to keep ahead of software auditors
DO YOU HAVE A ROCK-SOLID SOFTWARE AUDIT DEFENSE PLAN?
Whether You Have Internal Resources But Require Additional Expertise or Are Looking for Someone to Manage the Entire Software Audit Process, We Can Help You.
SOFTWARE AUDIT DEFENSE SERVICES
Who will defend you when Software Publishers such as Microsoft, Oracle, IBM, or SAP come knocking to conduct a software audit or a Software Asset Management engagement? MetrixData360 has your back!
It's no secret that audits by publishers are rising and they are leaving no stone unturned. Software Licensing is not getting any easier and auditors count on that to drive top-line revenue for their businesses. Don't get fleeced by a surprise software audit.
No matter what industry your organization is in, there is no hiding from the dreaded software audit. MetrixData 360 has successfully defended many companies in a wide range of industries. We have even helped companies that re-sell software for the big publishers themselves! In recent years, we have seen a shift in the size of companies having their software audited. It used to be only Fortune 500 companies, but now smaller to mid-sized organizations are being audited as well.
IF YOUR COMPANY IS FACING A SOFTWARE AUDIT
METRIXDATA 360 CAN HELP!
If your business runs software published by Microsoft, Adobe, Autodesk, IBM, Oracle or SAP among others, make no mistake, you ARE at risk for an audit. It's not a matter of IF you will be audited, but WHEN and by HOW MANY publishers.
MetrixData 360 offers full audit support solutions. We can help you navigate these tumultuous waters so you can respond to audit matters with confidence. Nothing shakes up a software auditor more than an organization that can respond from a place of power. We can give you a complete understanding of your true license position and show you how every software audit is a negotiation.
Our team of professionals has extensive experience. We've defended hundreds of companies in software audits. Many of MetrixData's staff are ex-auditors who worked for these software publishers.They know exactly what the auditors' playbook is, what your rights are, and what you are obligated to provide to the auditors. Regardless of whether it is an audit that will be conducted by the software publisher themselves (e.g. Oracle performs their own), or if they are using one of the big consulting firms such as KPMG or Deloitte, don't be intimidated – MetrixData 360 has you covered!
NOT CURRENTLY EXPERIENCING A SOFTWARE AUDIT, BUT WANT TO GET A HANDLE ON WHERE YOU SIT?
Self-Assessment / Internal Audit
Your organization isn't currently under an active audit by a software publisher, but you are concerned that one is coming or that you may be non-compliant, and you just want to get ahead of it.  We can help you out. 
Many of the leading companies in the world proactively conduct internal software audits, either to ensure they are compliant or to use that data to assist in Software Negotiations and contract renewals. This practice keeps costs low and negates surprise true up bills when it comes time to renegoitiate.   
MetrixData 360 Offers a Self-Assessment service that mirrors the processes that are run by the vendors or the auditors themselves.  We create Estimated License Positions (ELPs) that show you what the auditors will find and then teach you the legal licensing methods to decrease any license deltas that are found.
Don't forget that auditors' jobs are to be conservative, so if you are lacking data to create a position or cannot defend your position, they will apply the rules in favor of the software vendor & not you.
Our job is to teach you how to use your data to your advantage to decrease the number of licenses you require, while staying compliant with the terms and conditions of your contract. MetrixData 360 shines at taking complex software inventory data and making it into useful information for you.
How Does A SQL Server Licensing Self Assessment Work?
Our SQL Server Self-Assessment is designed to give you peace of mind. We do all the heavy lifting. In a typical engagement like this, your IT department would be required to assist with running reports from inventory tools and you would need to provide us with license entitlement data, but we do the rest.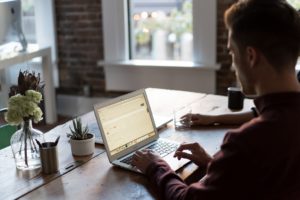 You Provide us With the Inventory Report From Your Tools
Whether you have SCCM, Altrius, or another inventory tool, we will show you how to get the right report and data that is required out of the tool. Your team pulls these reports (typically less than an hour's time) and uploads them to our portal. The rest is handled by our team.
Once our team has all required reports, they can sift through the data you have provided to ensure the absolute best licensing position for your organization.
If there's any concern about the accuracy or completeness of the data, our team will work with you to ensure everything we need to create a complete licensing position.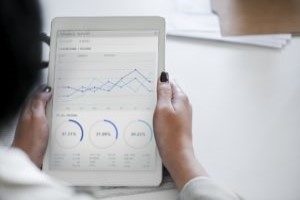 Your License Position is Created by Our Licensing Experts
Our licensing experts have created algorithms and logic to make sure that you license SQL Server correctly. When we create a license position, we always take two different views:>
How would an auditor view your data?
How should your license position be optimized?
By assessing your licensing position from both sides of the audit, we provide you with the necessary justifications to meet any assumptions from an auditor head on, and avoid unnecessary costs. We will also provide guidance on defending yourself during an audit.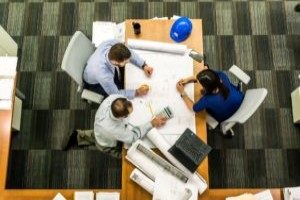 We'll Create a Report & Next Steps to Refine Your License Position
SQL Server is the most complex product from Microsoft to license. This is why SAM tools do not provide accurate license positions for SQL Server and require manual manipulation.
Some of this is from bad data quality (e.g. no versions of SQL Server in inventory tools), but a lot of it is due to the complexity and number of variations on licensing that you can do with SQL. Just think, you have Server/CAL, Processor, Core, Development, Virtualization rules, and so much more.
Where the data is lacking, we will provide a plan to fill in the gaps and work with you to continue to refine your license position.
What You Get With Our SQL Server Self Assessment
A dedicated Microsoft Licensing Expert to manage your account.
Access to our data experts to help validate and assemble Server Data.
Videos to show you how to create a report that capture all the inventory information you require from tools you likely already have in place (such as SCCM, Altris, etc.).
Access to a library of videos that talk about gathering inventory, SQL Server Licensing rules, how to use the tools, and our self-serve portal.
Two Estimated License Positions with detailed explanations from our experts:

From the perspective of an auditor viewing your data (often it's not good)
An optimized ELP with positions on how to defend yourself in an audit

Unlimited access to our Licensing Experts to review your ELP and provide our expert guidance during your engagement.
We offer a one-time self assessment (typically done in 6-8 weeks) or ongoing service (quarterly, semi-annual, or annual)
30 days of follow up support to answer questions once your project is complete
THE CHALLENGES OF A SOFTWARE AUDIT
It Is Possible For Companies to Manage Their own Software Assets & Defend Themselves – Often Without Over-Spending on Expensive Audit Settlements
Even so, there are opportunity costs (not to mention extreme frustration) to having your expensive internal resources focus on such an outward activity. All the hours they spend sorting, organizing, collecting data, and then painstakingly dealing with the auditors is time that they are not performing their primary job. Below is a small list of challenges that you may face in dealing with an audit:
The auditors do not understand the complex nature of your environment and will not spend any time trying to understand it
You have undocumented processes on how you count licenses that do not align to how the auditors want to collect data vs. how you report what you purchase
Data collection is incomplete and missing key elements – so the auditors will make assumptions that favor the software vendor, not you
The auditor will not review the specifics of your contract and will apply the standard rules to your data
You are missing multiple purchase records and can't accurately account for all the licenses you believe you own
Auditors are asking for data to be provided without any explanation, creating confusion
The information provided from the data contains hundreds of thousands, if not millions of rows of data, and you don't even know where to start to review it
This is just a small sample of the things that may prove challenging during a software audit.
WHAT IS INCLUDED IN A SOFTWARE AUDIT DEFENSE
OR SELF-ASSESSMENT
The Following Services Are Included in Our Engagements:
Vendor specific experts – our Audit team has either worked at the vendor or at a big auditing firm for many years auditing software from that vendor
Data collection done from your tools as much as possible
Industry leading tools for license calculation and normalization – whether developed in house or third party, we've vetted these tools in our practice to make data collection easier for you
Review of all software contracts related to that software publisher to make sure we have the full history and understand your contractual rights
Data experts – most companies have findings against them in software audits because they don't' have the right data – we love data and we make sure it's ready for the auditors
Team Members – Our experts become part of your team – we don't get paid by the software vendors or auditors – we become one of you and our goal is the same as yours, save you money
Training and back up documentation – everything we do is documented and we train you on what we did so that you can do it yourself the next time
WHAT VENDORS DO YOU SUPPORT?
Click Here to See a List of The Vendors That We Provide Audit Services On
Vendor Compentecy Matrix

Vendor Tiers
Vendor
Compliance Reporting (ELP)
Audit Management
Total Contract Optimization
'

We are accustomed to working with the various contract types, licensing metrics and high risk area associates with this vendor's product portfolio.    We will collect and validate both entitlement and consumption data of this vendor, perform reconciliation and report on compliance positions.

We are highly experienced with the vendor's license audit approach and tactics.    We will use our specialist knowledge and experience with this particular vendor to help you manage its audit process while controlling risk and minimizing exposure.
We have a deep understanding of the vendor's commercial strategy and pricing structure, and we have worked extensively with its various contracts and enterprise agreements.    We will guide you in maximizing your contract value, improve your vendor relationship, and ultimately help you extract higher returns from your software investments.
Tier 1 Vendor
IBM
✅
✅
✅
Microsoft
✅
✅
✅
Oracle
✅
✅
✅
SAP
✅
✅
✅
Tier 2 Vendor
Adobe
✅
✅
✅
Attachmate/ Microfocus
✅
✅
✅
Autodesk
✅
✅
CA
✅
✅
Citrix
✅
✅
EMC
✅
✅
✅
HP
✅
✅
✅
Infor
✅
✅
Opentext
✅
✅
Red Hat
✅
✅
✅
Symantex (Includes Veritas)
✅
✅
VMWare
✅
✅
✅
Tier 3 Vendor
All Other Vendors
✅
Your time is valuable – we respect that. When scheduling a time to talk about how we can help you, we won't bombard you with hundreds of needless emails and endless phone calls from aggressive sales reps you don't want to talk to. Instead, one of our Software Licensing Experts, will listen to you about what challenges you are facing and confirm our understanding of what your goals are. We only move forward if you think we might be a good fit for you – that's it. Our commitment is to zero high-pressure sales tactics from us, ever. With every client we've ever worked with ready and willing to do reference calls for us, we know the value in the results our services bring to our clients. We look forward to you learning and experiencing it for your yourself!
Basic Audit Defense
We will show you what you need to do to defend from a software auditor
Receive the audit defense roadmap

Weekly audit support guidance meetings

Access our audit procedure guide

Free access to our software audit defense course

Consultation calls with our software audit experts to help you through the audit process
Fully Guided Audit Defense
We will do it all for you
Dedicated 24/7 audit support

Access to our software experts and advisors to ask any questions during your audit engagement

Receive a custom tailored audit defense roadmap

Access to our proprietary SAM tools

Estimated Licensing Position (ELP) creation

Negotiation and settlement support

Free access to our software audit defense course and educational materials
Supported Audit Defense
We will supply you with the tools and support needed to combat any software audit
Weekly audit support sessions

Complete software audit defense roadmap

Access to our audit defense guide

Free access to our software audit defense course

Negotiation and settlement support

Access to our audit experts to ask any questions during your audit engagement
Book a meeting to get started: