Harness the Data You Need to Optimize Your Software
Licensing
MetrixData 360 and SLIM 360, as software licensing management tools, provide the data you need to optimize your software licensing, reduce costs, and ensure compliance. With comprehensive and customized reporting, you can gain visibility into utilizing all your software assets and make informed decisions about the software you acquire.
The software industry is making incredible strides at all ends of the spectrum, bringing new challenges that organizations, large and small, must act on to remain competitive. One of the most critical areas executives must monitor license compliance. Ensuring your organization complies with thousands of software titles can become a nightmare. However, there's finally a solution to this problem: SLIM 360.
Unlock Powerful Insights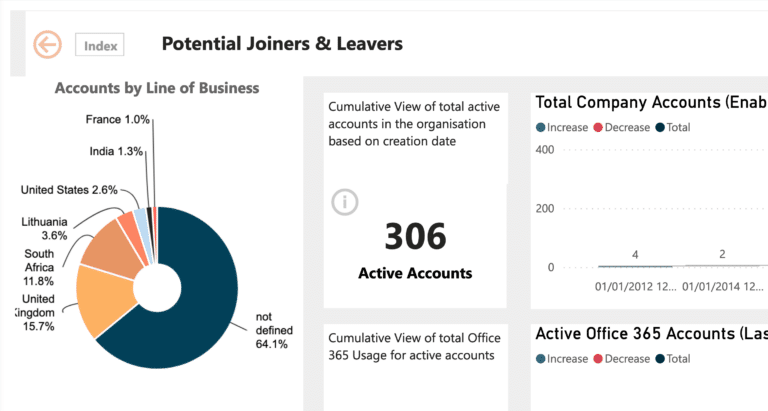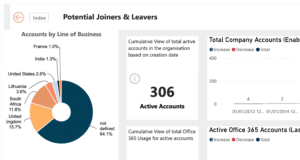 MetrixData 360 and SLIM 360 software tools offer potent insights into utilizing your assets, helping you make informed decisions about software acquisition and usage. A comprehensive dashboard and detailed reporting allow you to monitor usage, track compliance easily, and identify cost-reduction opportunities.
Reduce Your Software Costs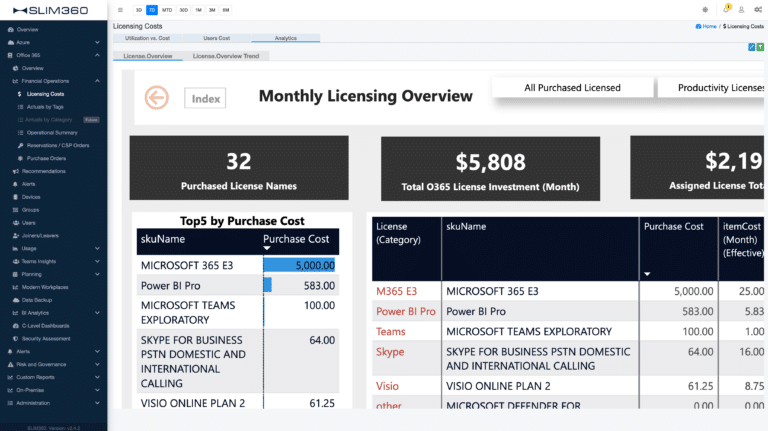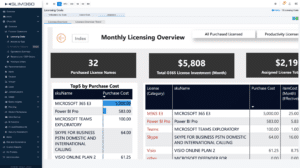 With our software procurement solution, you can quickly reduce your software costs by taking advantage of volume discounts and other cost-saving measures. Our software procurement solution makes it easy to stay on top of your software costs and ensures that you always get the best deals on software licenses.
Say Goodbye to Manual Software Tracking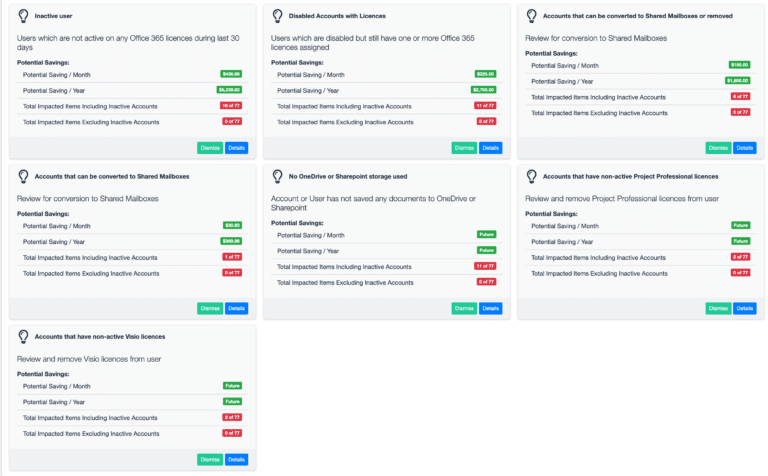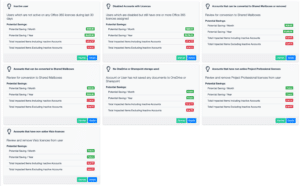 Manually tracking software licenses and costs is a time-consuming process that can be difficult to keep up with. With our software procurement solution, you can easily keep track of your software licenses, costs, and contracts in one place. You'll have access to real-time data on your software usage and can make informed decisions about your IT procurement strategy.
Simplify Your Procurement Process
Our software procurement solution simplifies the procurement process by automating the process of purchasing software licenses. Our intuitive interface makes tracking your software licenses and costs easy and ensures you have the proper licenses for your organization. With our software procurement solution, you can rest assured that you're always up-to-date with your software licensing agreement and costs.
Optimize Your Software Licenses
Software licenses can be complicated and expensive. Mike Austin, an experienced director who knows the challenges of managing software licenses and costs, decided there was a need for a software licensing management tool that users needed to provide the data needed to optimize their software licensing agreement and reduce cost.
With Mike Austin's help, you can ensure you get the most out of your licenses. Mike will review your current licenses, identify opportunities for savings, and help you get the best deals for your next software purchase.
____________________________________________________________________________
It's no news that there are many ways to save money on your software licensing. But how do you know which one will be best for you? Are they worth the investment? What if you invest, but it never pays off? These are all questions that software buyers may have in mind, and SLIM 360 aims to provide insight into the answers.
Get a Health Check Today!  
Want to understand your software costs? The ability to document past decisions, current status, and future projections means that you'll have a much more effective discussion with your team members to look at your options and make an informed decision. 
So, book a call here: https://calendly.com/herb-addis/slim-360-poc-demo?utm_campaign=Office%20365%20Proof%20of%20Savings&utm_source=PDF&utm_medium=O365_PDF_Button&utm_content=Proof_of_Savings_One-Pager&month=2023-03