Windows Servers licensing is not an easy concept to wrap your head around. Next to SQL Servers, it is one of the most complicated licensing models Microsoft has to offer, perhaps one of the most complicated licensing models period. It might be as entertaining as watching mud dry and as complicated as today's political climate, it can be mastered with the right tools at your disposal.
At MetrixData 360, we specialize in the toughest licensing that software vendors can offer, even software as complicated as Windows Server. So, we thought we would go over some of the basics you will need to know when ensuring compliance with your Windows Server licensing.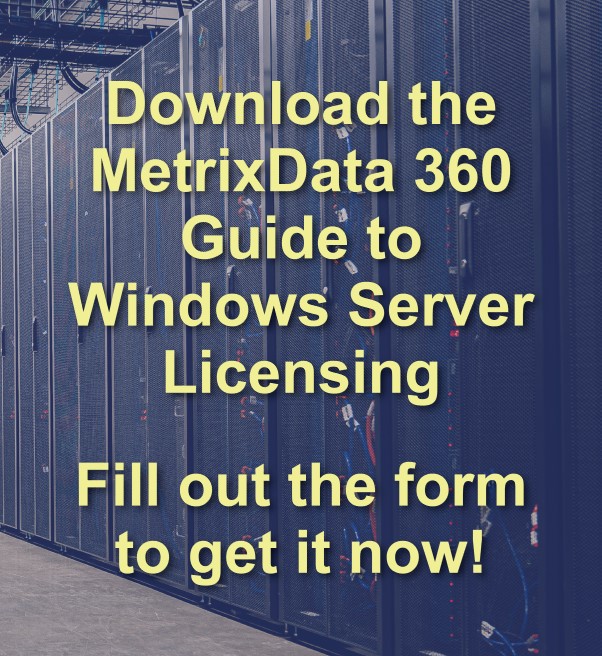 What is Microsoft Windows Server?
Windows Server is an enterprise-class server operating system, with the purpose of sharing services with multiple users and providing administrative control over storage, applications, and corporate networks. Since its release in the early 2000s, Windows Server has served as a critical element in the software infrastructure of many organizations to this day. Among the current Windows Server editions, each has its own slightly different licensing metric. Due to the nature of these servers, it can often be quite difficult to license them and to ensure one is properly licensed.